We are proud our school has joined the eCadet family of schools.
The eCadets is run by a team of parents, former law enforcement officers and teachers – who all want to help keep children safe online.
eCadets is a multi-award winning online safety education programme.
The eCadets empowers children to keep friends safe online.
Meet our eCadets 2017-2018
June 2018
Our eCadets have delivered an assembly to KS2 children on 'Copyright'
They demonstrated how to search for images to use in their work that are not protected and explained what happens when you are found to have used copyright protected images!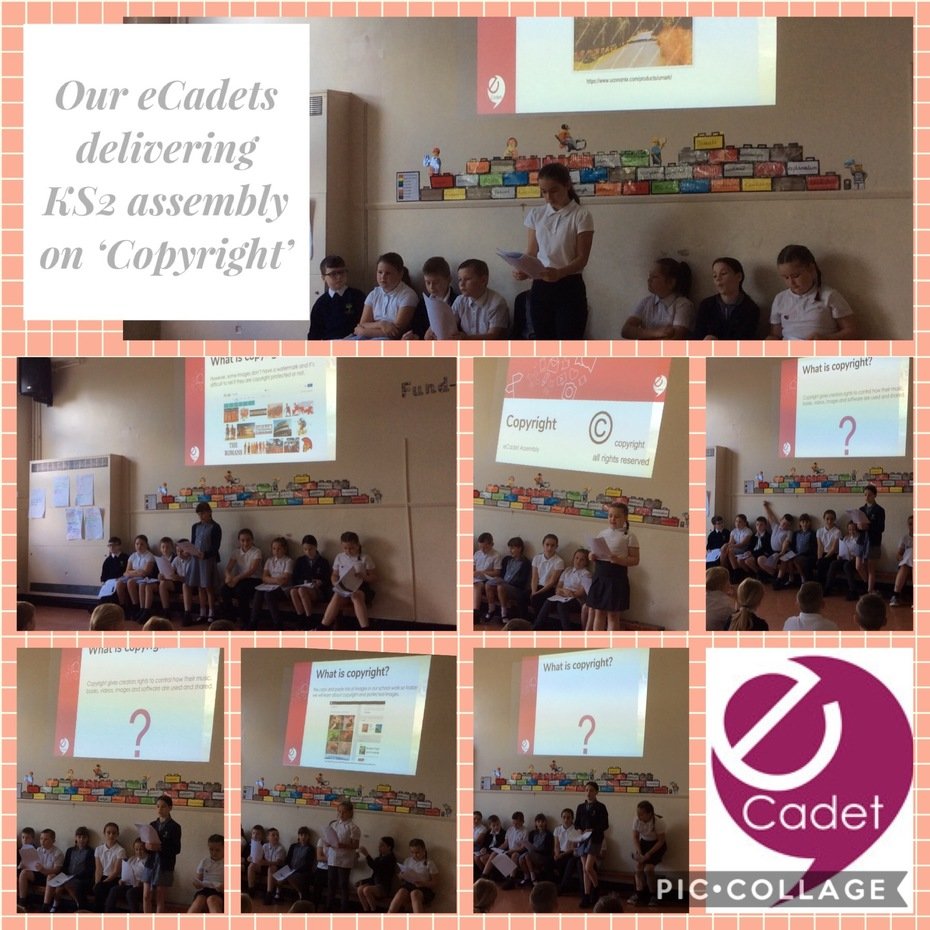 May 2018
Our eCadets delivered a challenge to Years 3/4 & 5/6 on 'digital images'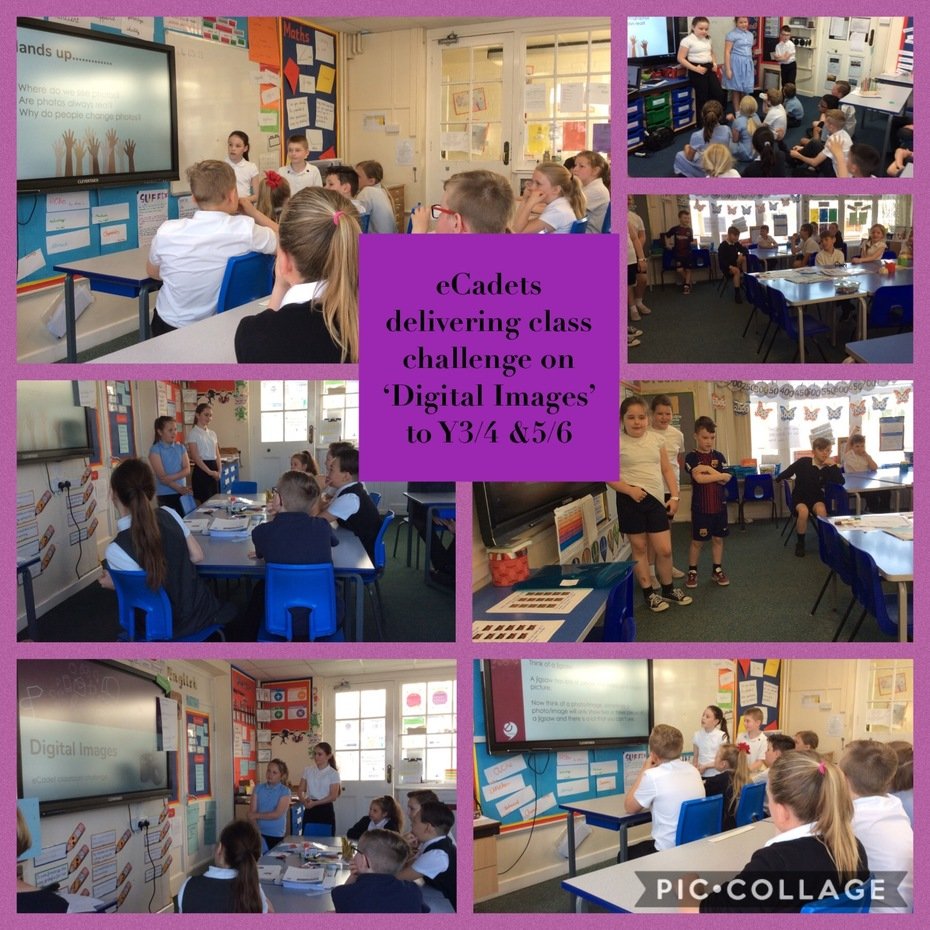 February 2018
Our eCadets delivered Internet Safety Day Assemblies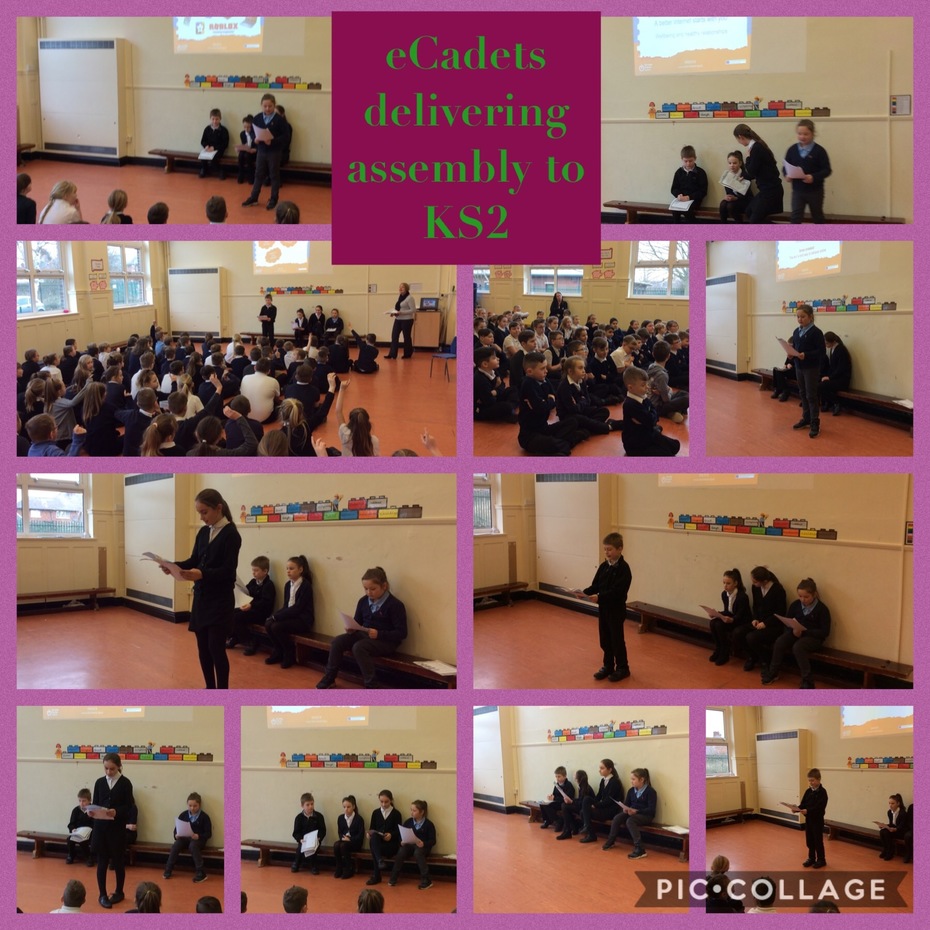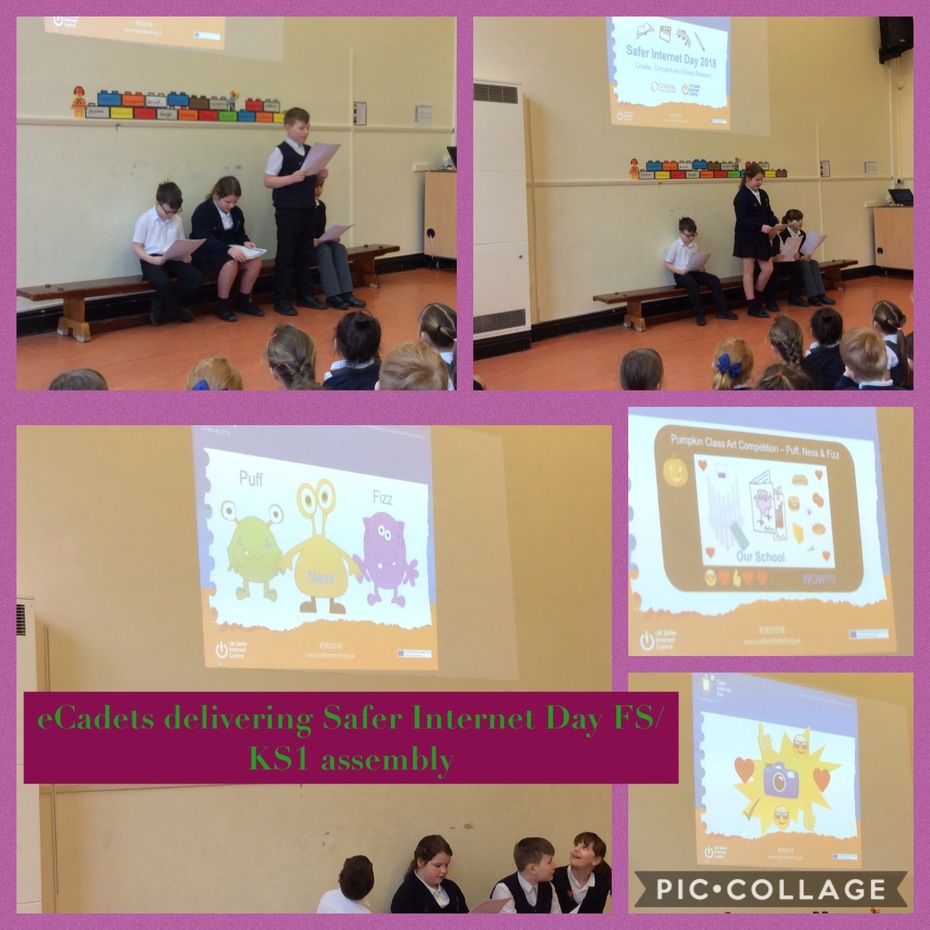 November 2017
Our ecadets have met and discussed how they are going to deliver the 'Profile' assembly to Key Stage2 children. They have decided what roles they will play and have prepared a power point.
eCadets delivering 'Profile' assembly to Key Stage 2 children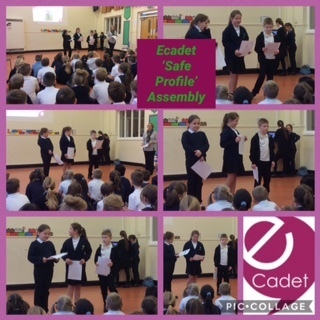 September 2017
We are currently recruiting for two new eCadets .
The year three children have got their applications in and interviews will be taking place the first week back after half term.
The existing eCadets have met and decided which challenges they are going to deliver next half term. They have chosen Safe Profile and Safe Search and are looking forward to delivering these across school.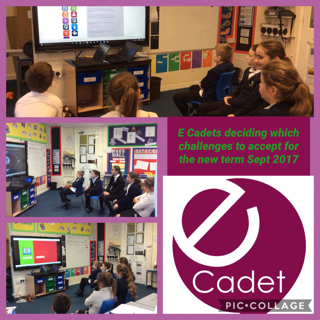 eCadet work from 2016-2017
Meet our eCadets 2016-2017
Our eCadets were recruited following a recruitment assembly. The children had to apply for a position and be interviewed by Mrs Spink. All of our applicants did really well, but we couldn't have everyone! Congratulations to the children who were successful in becoming our first eCadets.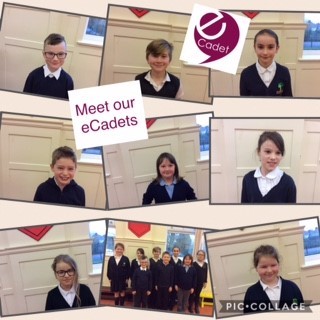 eCadets meet to discuss Internet Safety Day.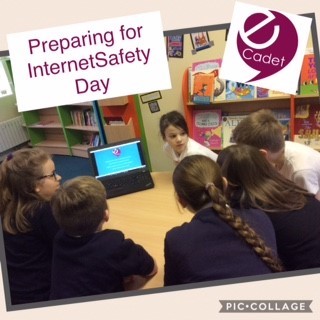 E Cadets lead Safer Internet Day Assemblies.
They shared the theme: 'Be the change: Unite for a better internet'.
The children shared that photographs and videos are a big part of what we use the internet for and the need to use them safely and positively.
We are all very proud of how confident they were, well done!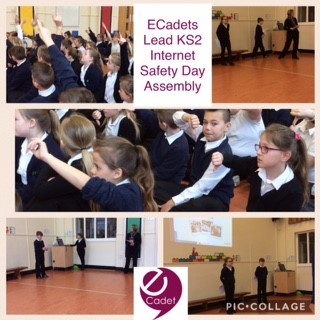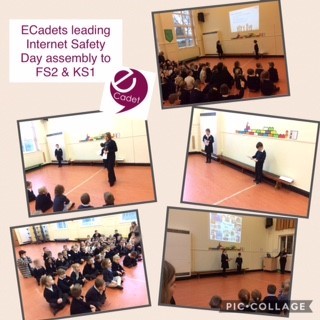 Our eCadets have been set a challenge from 'Henry' at eCadets to talk to our KS2 children about their Digital Footprint.
The eCadets first watched and read information about what a Digital Footprint is, they discussed it as a group. They then prepared recourses which they want to use to deliver the sessions to the KS2 children after half term.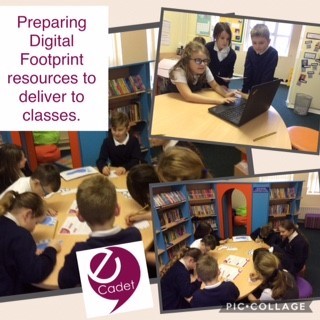 eCadets delivering 'Digital Footprint' presentation and leading discussion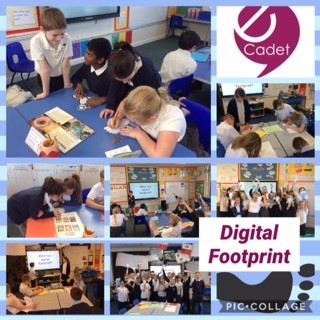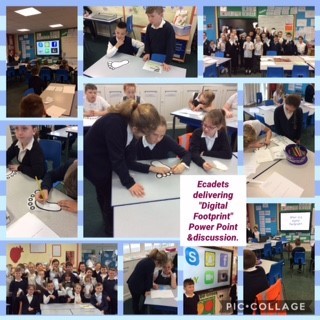 During the Summer term our eCadets will be leading class discussions on 'Safe Searching'
The eCadets have met and discussed 'Safe Searching'.
They have begun to prepare resources and a presentaion to use in classrooms.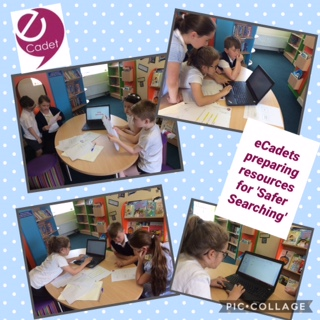 eCadets deliver Safe Searching