Summer Term
Welcome back to the start of our Summer Term. We hope that you all had a lovely Easter break and that the Easter bunny visited with lots of treats!
Our new topic for this term is
'It's Alive'
We will begin our topic by reading and sharing the book 'All Aboard The Animal Train ' by Andrea Petrlik andGill Muntun.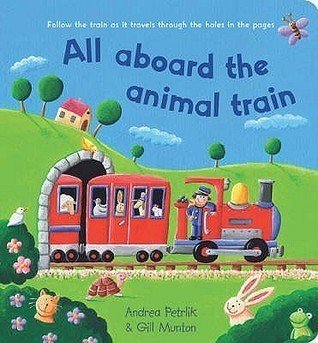 We will be learning about a variety of animals, finding out where they live and what they need to help them to live and grow. We are really looking forward to our visit from The Purple Pig Company where we will get to pet and learn about lots of different farm animals.
We will also use 'Very Hungry Caterpillar' to explore the life cycle of the butterfly. In order to engage the children we will have a Hungry Caterpillar sensory tray with items from the story including puppets and the real food to explore. The children will be tasting the different food from the story and making their own caterpillar fruit kebabs. We will also be working with different materials to create a fantastic display and be using the iPads to create symmetrical butterflies.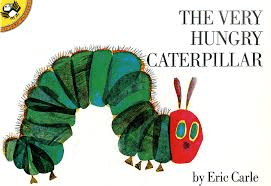 We will also be reading...
Our book corner will have lots of fiction and non fiction books about different animals which will include looking at different life cycles, animals and their babies and animals and their habitats.
We will be continuing with Phase One in Phonics Aspect 5 'Alliteration' and then moving onto Aspect 6 'Voice sounds'. There will be lots of opportunity for mark making including map making within Talk For Writing and we will continue to encourage the children to write their name.
In PSED the children will be encouraged to show care and concern for living things and share their own experiences. We will also focus on working together and taking turns in collaborative roleplay.
Within Physical Development we will continue to develop our independence in our self-care and develop our Fine Motor skills through Dough Disco. We will be working on our scissor skills as well as developing our pencil grip and control. In our lovely new outdoor area we will encourage the development of the children's Gross Motor skills encouraging the children to travel in different ways, balance and jump and develop ball skills such as throwing and catching.
In order to build on the children's Communication and Language skills they will be encouraged to ask questions, develop their vocabulary and extend their sentences when speaking during one to one, small and large group discussions. We will also encourage them to join in with repetitive parts of texts and retell past events starting with their Easter holidays.
Mathematics will continue to have a counting focus encouraging the children to join in with counting to 10 and beyond and show 1-1 correspondence when counting objects. We will have opportunities for building on our knowledge of positional language through our book 'Rosie's walk', have the opportunity to build on our knowledge of 2D shape and use different sized animals to recap size compare our height and size to theirs.
Within Understanding the World we will be looking at a variety of animals and their habitats and also learning about the life cycles of different animals. The children will be building on their IT skills by using the iPads to create our own butterfly pictures using paint programs.
Imagination Library – if you still haven't been able to register please come and speak to us and we will help you. Don't miss out on all those fantastic free books!
Please remember that we change our library books on Wednesdays.
As always we are here for any questions or concerns that you may have. Please speak to us during our play and stay sessions that we have each morning.
Mrs Jowitt and Mrs Hinchliffe