Remembrance Sunday 12th November 2017
Well done to our pupils, from both Brooke and Marshland, that represented our Federation at the remembrance service in Thorne Park. They showed the upmost respect and made us feel very proud! Thank you children.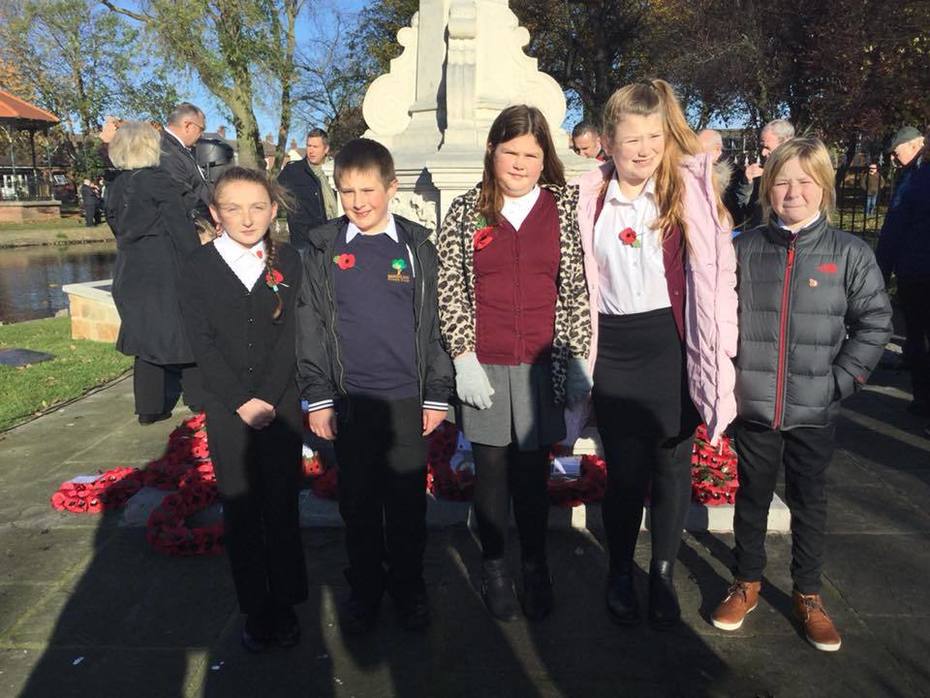 Remembrance Sunday 13th November 2016
Hollie and Nathan represent Marshland Primary School at the Remembrance Service in Thorne.
They also got to meet Dearne Valley MP Caroline Flint.