Year 4 - Isobelle
To listen to Isobelle read her work click this link

Year 2 - Bobby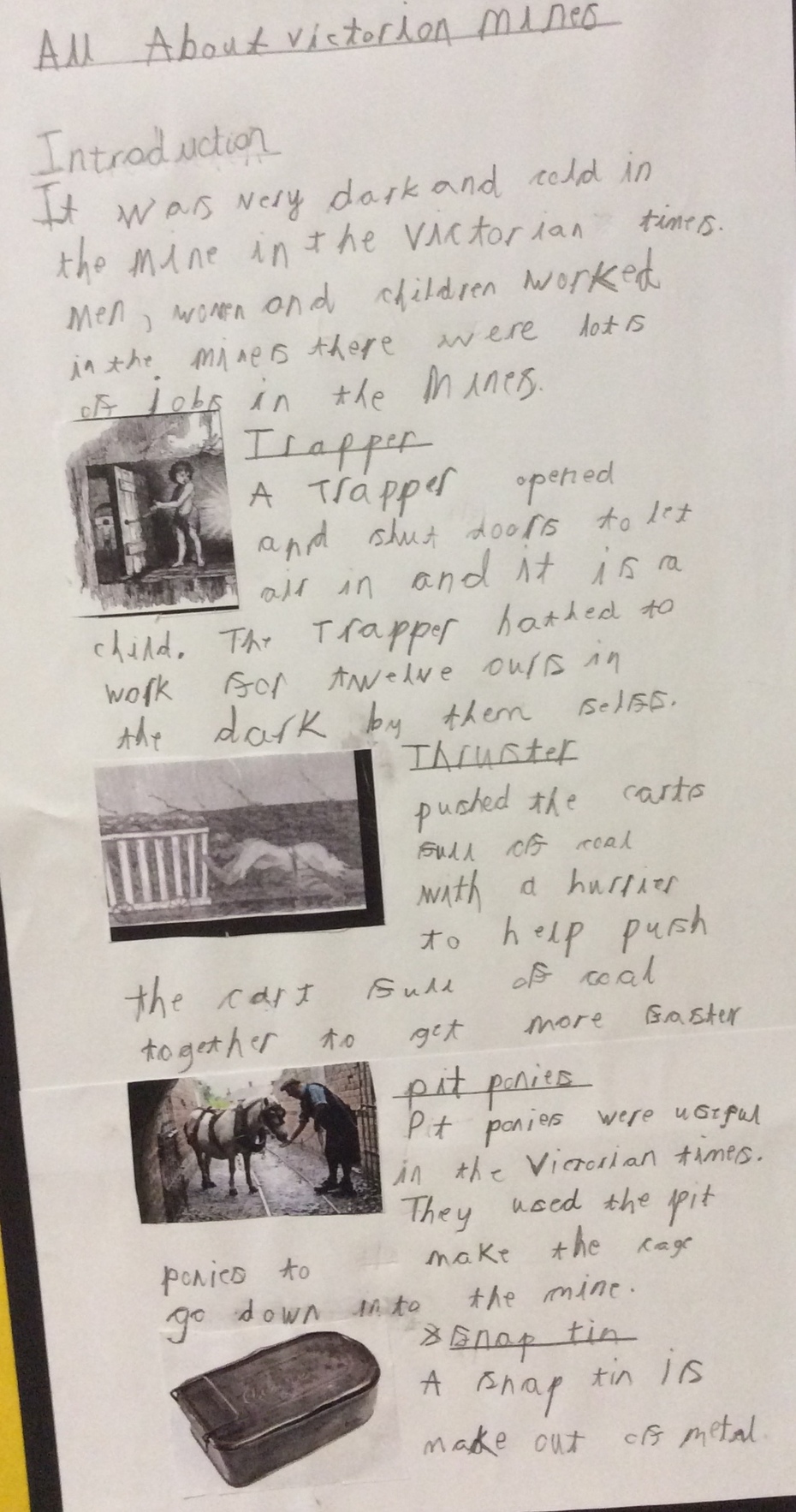 Year 4 - Max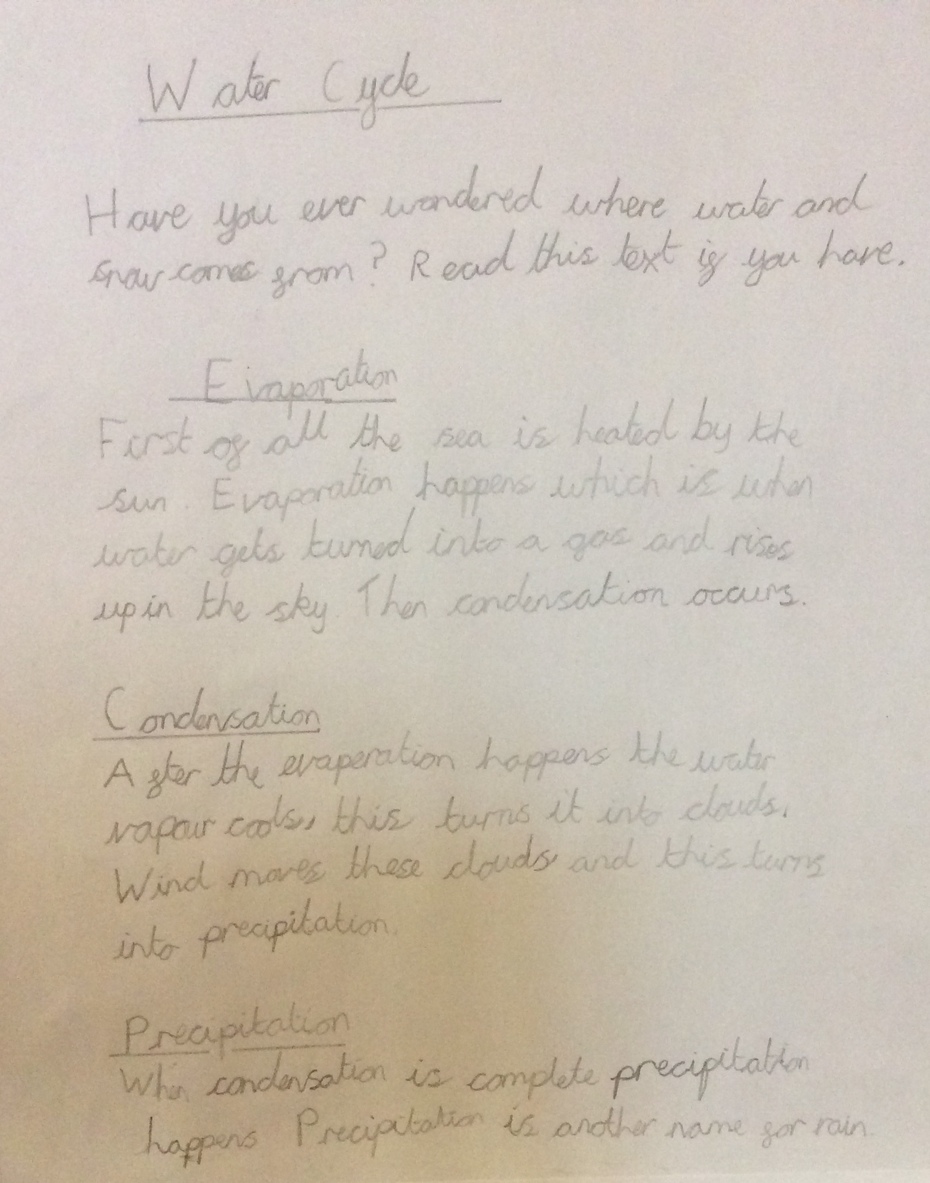 Teacher comment: Max has worked extremely hard in Geography to describe the water cycle. He worked independently and organised his text in paragraphs with subtitles.
Y4 - Michael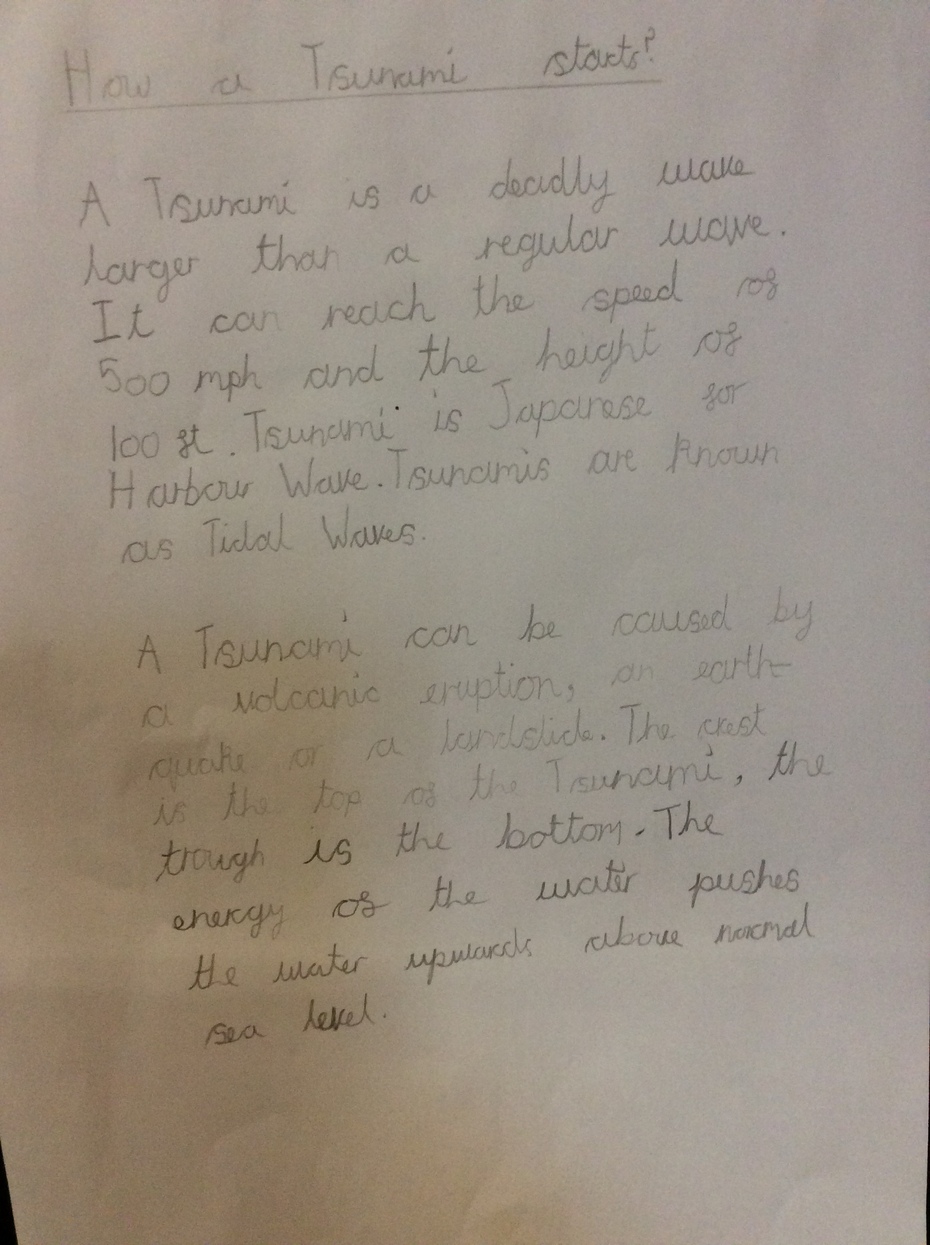 Foundation Stage 2 - Mia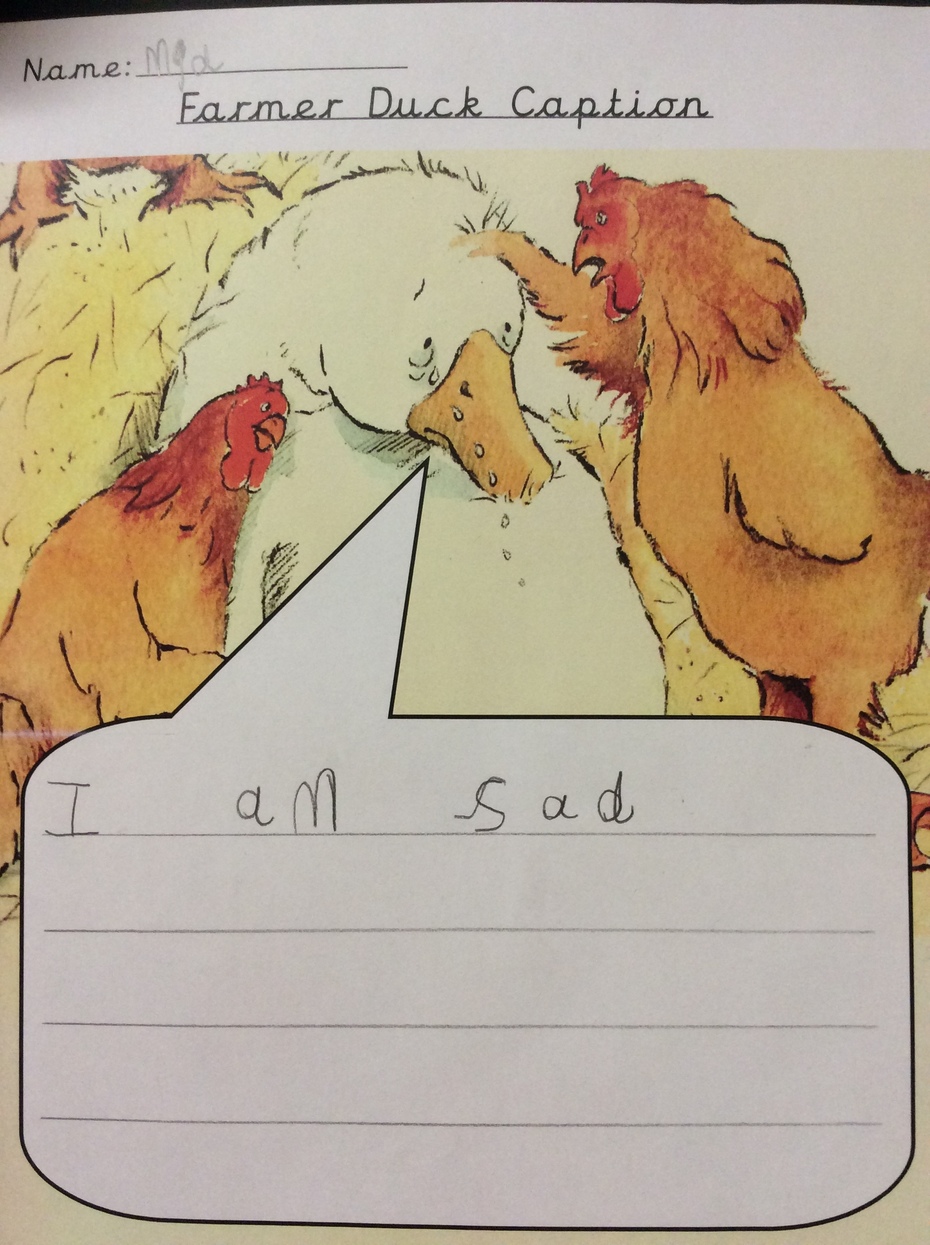 Y5/6 - Evan
Year 5 and 6 have been reading Beowulf, a legendary poem that was written in the Anglo Saxon times, and enjoying it. Beowulf is a great warrior who defeats the most monstrous monsters. They were given the challenge of writing a newspaper report inspired by the events that happened in the poem.
Teacher comment:
Evan was given a Head Teacher's award because his writing uses all the features of a newspaper report. His report is rich with vocabulary and he shows great imagination. Mrs Chapman.